HOT DEAL ALERT! HOT DEAL ALERT! HOT DEAL ALERT! HOT DEAL ALERT!
USE CODE: CYBER5 when you purchase the voucher to get $5 off!
Making the deal only $10 for $30 worth of product!
Code Expired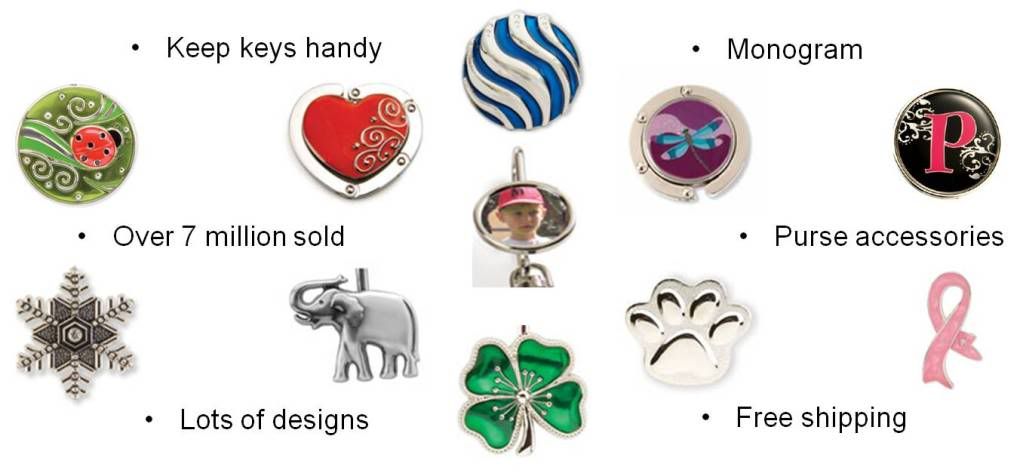 "
When your hands are full, when the parking lot is empty, when you need your keys fast, you need Finders Key Purse. It's a hook that you place over the top of one side of your purse. The outside (which hangs on the outside of your bag) is a decorative charm. The inside has a clasp on which to hook your keys.
NO MORE DIGGING to the bottom of your purse, diaper bag or briefcase to find your keys."
So, what you do is purchase the voucher through 8mom's website. They will email you a coupon code to input at the isnt this clever website. $30 will be deducted from your purchase total, your total before shipping and coupon redemption must be $30 or more.
Great Christmas gift!!




** I ended up buying these and I have to say, they are so cute and are super helpful! No more digging in my purse! Helps when you have a toddler, coupon binder and groceries in your hands! :)